Fort Fairfield Announces Innovative Fire Department Plan
Police Chief Bill Campbell to Assume New Role as Director of Public Safety
Fort Fairfield Journal, April 15, 2015
FORT FAIRFIELD, Maine – After an exhaustive nationwide search failed to produce the desired result, on behalf of the review committee and the Town Council, Fort Fairfield Town Manager Michael Bosse announced an innovative plan that shares responsibilities to lead the town's fire department utilizing existing staff and drawing upon their extensive experience and abilities.
   Members of the fire department, along with the search committee responsible for seeking a qualified Fire Chief, worked to formulate this arrangement – always with an eye towards public safety.  This new model provides full-time fire coverage during the weekday, daytime hours when volunteers are more scarce due to their regular work commitments.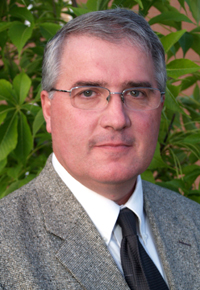 The plan calls for current Fort Fairfield Police Chief, Bill Campbell, to oversee all the town's emergency response services as the new Director of Public Safety.  Chief Campbell will work closely with leadership within the fire department to help coordinate the day-to-day and emergency response duties of the fire department.  Two current members of the fire department, Capitan Darryl Doughty and Capitan Jeff Leighton, will be promoted to serve as Assistant Chiefs, with both using their expertise to coordinate coverage schedules, handle business operations, training, payroll and to ensure adequate resources and manpower are in place at all times to protect inhabitants and property.
   It is expected that this new arrangement will not impact the town's budget negatively, and will provide some savings that will be redirected to purchase equipment for the department. 
The town has also made arrangements to have Caribou Fire Chief Scott Susi provide guidance and support for grant writing and training on an as needed basis.
   The change in title for Chief Campbell will be presented to the Town Council for a ratification vote at their regularly scheduled meeting Wednesday April 15th at 6pm in the Council Chambers. "When we weighed all our options, this approach made the most sense both for continuity and from a financial prospective," said Bosse. "Chief Campbell is a good manager of people but understands there will be some firefighter training in his future. Bill is willing to do whatever he needs to make the new position work for the community. The lead officers of the Fire Department have also committed to make this new setup function to the benefit of Fort Fairfield. A big factor that weighed in was the need to update our aging firefighter gear. This change will make room in the budget to afford much needed safety gear for our existing and future firefighters."