2013 FFHS National Honor Society Members
By: David Deschesne
Fort Fairfield Journal, October 30, 2013
Fort Fairfield High School's chapter of the National Honor Society recently inducted six new members into their ranks.
New NHS members are as follows: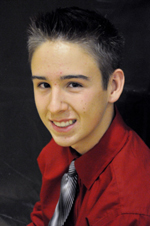 Dalton Cassidy
Dalton is a Life Scout in the Boy Scouts and actively serves his community through scout projects and other volunteer activities. He has been employed at the Rec. Center as well as coached Tee-Ball and at County United Soccer camps. He also participates in Varsity Soccer, Baseball, JV Basketball and demonstrates leadership both on and off the field. Dalton is ranked in the top ten of his class and was part of the Meridian Stories Gifted and Talented program.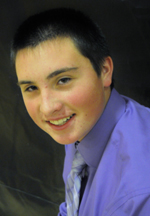 Joshua Ricker
Joshua has been a member of the varsity soccer and track teams, J.V. basketball team and shows leadership on and off the field. He shares his love of sports with others by assisting coaching at the County United Soccer Camp and the AYBL Youth Basketball League. He has received academic awards for achivement in Geometry, Spanish, Business Technologes, and Freshman Science. He was also selected for the Gifted and Talented Meridian Stories Program. Joshua maintains Honor Roll status and is ranked in the Top Ten of his class.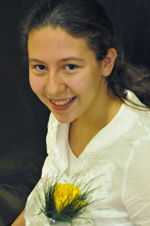 Hannah Holbrook
Hannah has been recognized for demonstrating her character and citizenship through the Rotary Student Spirit Award. She is also involved in the MSAD #20 Gifted and Talented Program and displays scholarship by maintaining honor roll status. She has also received awards for high academic achievement in science class. She is also a member of the Upward Bound Program. Hannah demonstrates leadership and service as her class president and by volunteering in the 21st Century After school program.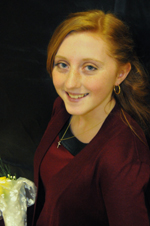 Emma Huffman
Emma is hard working and very involved in the community. She dedicates time to volunteering for the 21st Century After School program. She is also involved in extra-curricular clubs and organizations such as Mat Team, Civil Rights Team, TRiO Upward Bound, TRiO Talent Search, Gifted and Talented and All Aroostook Chorus.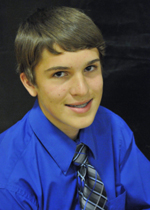 Thomas Krause
Thomas has been awarded the Rotary Spirit Award and also voted by Boy Scout members of Troop 194 to be their Senior Patrol Leader. He is ranked in the top ten of his class and has also taken part in the Gifted and Talented Meridian Stories program. Thomas participates on the soccer, skiing, volleyball, and baseball teams. He volunteers in his community during the Maine Potato Blossom Festival and has helped paint fire hydrants around town and with the building of a concessions stand outside the school.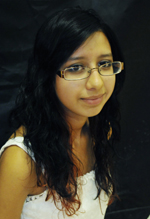 Kimberly Gill
Kimberly is a member of the Fort Fairfield Border Patrol Explorer's program and is currently their treasurer. She has received awards for academic achievement in Algebra I, Algebra II and Geometry. She is always willing to help her peers with their studies. She maintains Honor Roll status and is co-manager of the Tiger's Den.