Maine's Leading Independent News Source
Fort Fairfield Journal About Us Contact Us Advertising Rates Subscribe Distribution Bible Reference Our Library
New Senior Housing Completed in Fort
By: David Deschesne
Fort Fairfield Journal, September 18, 2013
FORT FAIRFIELD—The Senior Citizens housing at Harmony Lane is nearing final completion. "We're working with local folks to prepare for the permanent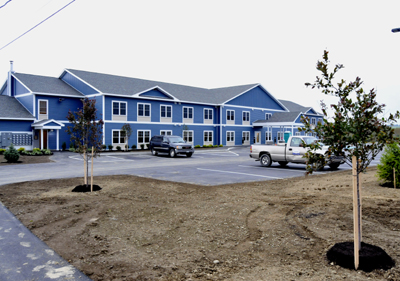 closing," said town manager, Dan Foster. "We have seriously chipped away the money that's set aside for change orders. We're down to about $17,000 and we still have one bill that we're going to have to pay. Stev Rogeski is putting in the phone line and cable which was not part of the original contract. Outside of that we've got everything pretty well buttoned down."
"There will be a ribbon cutting ceremony once the certificate of occupancy is issued and we can actually start moving people in, I predict that to be the end of the month," said Wayne Troicke, Executive Director of the Housing Authority of Fort Fairfield. "There will be an open house scheduled in October as it will be a bigger affair and the public will be invited in to tour the facility. My committee is starting work on that event and I am looking at the date of October 25th at 2 PM for the Open House. New tenants will be able to move in after the ribbon cutting ceremony and after their leases are signed."
BOOKMART
Used Books, Movies and More!
Copy Print Fax
252 Main Street
Fort Fairfield, Maine
(207) 472-3900
Debt Collector Lawsuit Defense
Educate Yourself with our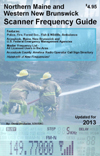 Northern Maine & Western New Brunswick Scanner Frequency Guide
2013 Edition
- Newly Revised
- Over 50 pages
- Emergency Government
Frequencies
- All Licensed Business and
Government Radios in Northern
Maine
- Aroostook County Ham Radio
Call sign Directory!
Available at:
BOOKMART, Ft. Fd.
Hillside IGA, Ft. Fd.
Buck's Market, P.I.
Bradley's Citgo, P.I.
Stew's Radio Shack, P.I.
Grave's Shop & Save, P.I.
C.J.'s Service Center, Caribou
Mars Hill IGA, Mars Hill
Fort Fairfield Journal ©2013 David R. Deschesne, All Rights Reserved