Fort Fairfield Journal About Us Contact Us Advertising Rates Subscribe Distribution Bible Reference Our Library
Fort Fairfield Community
Center Installing New Coal Boiler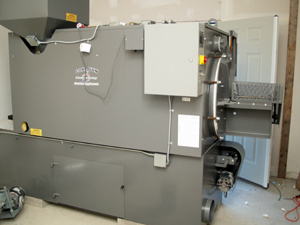 A new 1,000,000 BTU coal boiler is being installed at the Fort Fairfield Community Center. The $30,000 system is expected to pay for itself in two years at current fuel oil prices. It will heat the entire Community Center and town office addition. The oil fired boiler will be kept in place as a backup. The 5,000 gallon fuel oil tank was sold to Smith Farms and is being replaced by two 330 gallon tanks. photo/David Deschesne

Northern Maine's Largest Sound System Rental Company
BOOKMART
Used Books, Movies and More!
Copy Print Fax
252 Main Street
Fort Fairfield, Maine
(207) 472-3900
Debt Collector Lawsuit Defense
Educate Yourself with our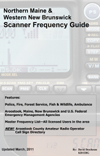 Northern Maine & Western New Brunswick Scanner Frequency Guide
2011 Edition
- Newly Revised
- Over 50 pages
- Emergency Government
Frequencies
- All Licensed Business and
Government Radios in Northern
Maine
- Aroostook County Ham Radio
Call sign Directory!
paperback $4.95
Available at:
BOOKMART, Ft. Fd.
Hillside IGA, Ft. Fd.
Buck's Market, P.I.
Bradley's Citgo, P.I.
Stew's Radio Shack, P.I.
Paradis Shop & Save, Caribou
Mars Hill IGA, Mars Hill