Charlie Lockhart to Be Inducted Into Maine Sports Legends Hall of Honors
By: David Deschesne
WATERVILLE, Maine—The late Charlie Lockhart, from Fort Fairfield will be posthumously inducted into the Maine Sports Legends Hall of Honors in a ceremony in Waterville, early next month.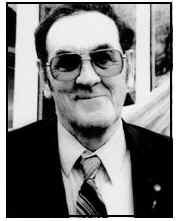 The honor of being inducted into the Hall of Honors is presented to men and women for their extraordinary commitment and work behind the scenes to helping students both academically and athletically.
Lockhart was an inhabitant in the Town of Fort Fairfield. He has an Athletic Complex, Lockhart Field, named for him, a Day in Fort Fairfield proclaimed for him and was a recipient of the Paul Harris Fellow Award by the International Rotary Organization. To say he helped promote athletics in Fort Fairfield and become the town's biggest volunteer and fan to the youth is an understatement.
Charlie graduated from Fort Fairfield High School in 1938. During his high school athletic career, he participated in X-C skiing, tennis and alpine skiing. Later in life he was an avid golfer and a member of the Aroostook Valley Country Club.
In 2001 the Fort Fairfield Athletic Complex Field was named for him. On this day the Town named April 30, 2001 "Charlie Lockhart Day" and a huge celebration was held with over 200 people in attendance to honor Charlie and all he did for the youth of Fort Fairfield.
Charlie made a significant contribution to the Fort Fairfield Athletic programs by volunteering and always being their biggest fan. He kept the basketball score book at home games and on the road for 37 years, packed trails for the X-C ski team with snow shoes on, helped at the ski meets, track meets and X-C running meets by timing and officiating. For many away games and events over the years Charlie drove carloads of student athletes to games and then back home. He also kept the score book in the summers for the town's baseball team. He was a dedicated and dependable, willing to help out with any of the schools or towns activities. Many citizens of Fort Fairfield saw Charlie gathering cans or bottles all over town which he would then donate the money he received for these to the school's athlete departments.
Joni Averill, a retired writer for the Bangor Daily News, wrote an article in the BDN on February 27-28, 1982, entitled, Charlie Lockhart: Much a Part of County History. In this article Averill writes about Charlie's retirement, after 37 years, as score-keeper for the Fort Fairfield High School basketball games. Averill states, "He performed his duties faithfully, quietly and accurately. He's now looking forward to his role as a regular fan with the right to express his feelings!" Lockhart told Averill, "The hardest part of keeping score is keeping quiet. Now I can cheer or criticize at any time. I think I'm really going to enjoy that!" Averill says, "Charlie made his feeling known to a referee just once and he never did it again". Charlie continues, "I remember one time or another saying under my breath 'that was a pretty poor call' when a referee walked to the table to indicate the foul." Frank Keenan, a longtime basketball referee, said of Charlie, "He's a person I greatly respect as a fan and a volunteer to the town's youth. At the town's games I officiated Charlie would help me by picking up three or four officiating calls I had missed in that basketball game and I thank him for helping me with that!"
Charlie and his family established the Hugh Lockhart Memorial Award in memory of Charlie's brother who was killed in action in World War Two. This award is presented to a student who best meets the guidelines of citizenship, athletics and academics. While Charlie was living this athlete was chosen by him. Today the award is made not only to star athletes, but also to athletes who have outstanding traits and character, hard workers and those who have strived for the betterment of the team and themselves. This is typical of what Charlie's values are. Charlie himself served in the U. S. Army in World War Two from 1941-1945.
Charlie helped get Little League Baseball organized and on a frequent basis helped the town's Little League Coach with anything that was needed. He was the secretary for the Aroostook League of Schools that coordinated athletics in the County. He ordered trophies, corresponded with schools, organized playoffs and generally took charge of the League. He also was there when the White Bunny Ski Club began, Averill states, "Charlie thought it was very important to have things for the youngsters to do in town."
Charlie belonged to many organizations in Fort Fairfield throughout his life. He was a life member of the VFW, American Legion Walter Lovely Post, Rotary Club, Frontier Fish and Game Club, Masonic Lodge with a degree of Master Mason, United Parish Church Men's Group and Board of Directors, Board of Aroostook Mental Health Center, Aroostook Area on Ageing, on the school's Athletic Boosters, Director of the Housing Authority, Recreation Committee and Town Chairman of the Boy Scouts. For all of his community work and services Charlie received the Outstanding Citizen Award from the Chamber of Commerce.
Charlie was an avid sports fan in all respects, but possessed a special love for the Fort Fairfield Tigers, all of the athletes and their coaches and fans. He was a valued citizen for his contributions to all the town's programs and the youth of Fort Fairfield until his death on May 12, 2008.
Charlie and his wife Winnifred, who was a teacher in Fort Fairfield and predeceased him, had two sons and two daughters. They enjoyed traveling to visit them and their families in their retirement in between Charlie going to cheer for the Fort Fairfield Tigers.
Lockhart, along with other inductees, will be inducted into the Hall of Honors at the Annual Banquet on October 7th at the Alfond Boys and Girls Club in Waterville. This banquet will honor all of the Inductees of 2012 from the State of Maine along with honoring eight scholar/athletes, two from each region, with their $500.00 scholarship award.