Campbell Hired as Fort Fairfield's New Police Chief
Complaints With Hiring Process Logged
By: David Deschesne
Fort Fairfield Journal, August 24, 2011
photo/David Deschesne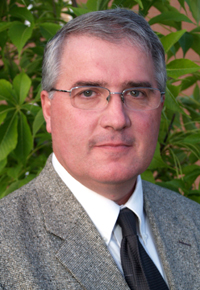 The Fort Fairfield town council recently voted to hire Bill Campbell as the new police chief for Fort Fairfield. However, the process by which the hiring took place was met with some contention.

Speaking during public comment period, prior to the vote at the town council meeting was Scott Fields who addressed what he considered to be a violation of the interview process, the town manager's complete disregard for the town charter and the lack of respect given to the town council by the town manager.

"Before I address those issues, I want to make it very clear, that none of my comments are meant to imply that Bill Campbell has done anything wrong, because he has not. My argument is simple; the town manager

- and this is a trend - has usurped the powers delegated to the town council body, by the charter, and has damaged the integrity of our municipal governmental structure," Fields told the town council.

"According to Mr. Foster's interview process, the committee was to make a recommendation to the council

- I stress the word recommendation - because what we have is not a recommendation, but rather, a fait accompli that is now supposed to be made legitimate by a robotic council vote."

Fields continued in his comment to the town council; "The action of offering an individual a job that was not approved by the council demonstrates Mr. Foster's contempt for the authority of the council and has placed his professionalism into question. The second

-order affect of the town manager's action has put the town council in a very difficult position. Every member of the council willingly ran for office, not to rubber stamp unauthorized actions by the town manager, but to make Fort Fairfield a community people would want to live in. If the council passively submits to this public usurpation of power by the town manager, they will be derelict in their duty and the ethical foundation of our governmental structure will suffer irreparable damage. Once the charter is violated, it no longer exists as a viable document. Tonight, five people have the historic opportunity to determine the community's future. All I'm asking is that before you vote, you listen to your conscience. If your actions are in concert with your words, then your conscience will be clear and in your heart you will know you have done what is right and what is best for Fort Fairfield. Tonight's vote's critical. It will determine whether Fort Fairfield will function under the control of the council, in accordance with the charter, or if the charter will be filed in the nearest wastebasket and Fort Fairfield will be left to the mercy of whoever is the manager."

Town manager, Dan Foster prefaced his recommendation for police chief with a review of the charter and his selection process. "To reiterate the process of hiring department heads, in case any citizens have concerns, what the charter says is that the town manager recommends the hiring of a department head to the town council. So, I make a recommendation, the town council approves it. The council cannot approve a recommendation that I don't make, I cannot hire someone that [they] don't approve. That's the checks and balances," Foster explained. "Since I've been here, the process [of hiring department heads] that I've always used is to put together a committee. It is true that the charter says that it is my recommendation, the bottom line is that whoever it is that we hire is someone who is going to be representing our community; it's a community decision

- it's not just simply mine - I am not the only person who is being impacted by this. Just because whoever that individual is, is working directly under me, they are working for the town of Fort Fairfield. So, like other department head appointments - when we hired George for Public Works; Paul for the Fire Department and Mike for Chamber of Commerce - we put together a committee."

"In this particular committee to choose a chief, we also put together a committee," Foster continued. "We had Tony Levesque from the town office; myself; Paul Durepo, from Public Safety; Terry Greenier and Kim Murchison, from the town council; and we wanted a citizen

-at-large who didn't have anything to do with town administration or council, and that was J.R. McGillan."

"What I explained to the council when we put this together is the recommendation that I would be making would be the consensus of the committee. In this particular case, we had a very long discussion after the last interview. We had four good interviews; we had four good people. In this particular case we were looking for someone who is not only a good police officer, but someone who is going to be a part of our community. There was an awful lot of discussion around the parameters of who the committee would decide that I would recommend."

Reflecting the consensus of the selection committee as a whole, Foster recommended to the town council, Bill Campbell for consideration as the new Police Chief. "There are a variety of reasons. Bill has twenty

-two years in the police force. He has continually worked on his education, he's had ten years of supervisory experience and he has worked the last six years with Maine Drug Enforcement and has been involved over here in a number of cases. He is highly regarded in the law enforcement field. In doing my background checks, I consistently heard about the quality of individual that he is, about the quality of work that he does and I think that Bill certainly has all the credentials to be a great police chief."

Foster said he told Bill that he would be recommending him to the council for the position of police chief. "In doing that, I also talked to him about salary and benefits because if that was not something that he was willing to accept, because we are a small department, then that's something that I needed to know. Because what that would mean is bringing the interview committee back together. That was the process that we used."

After a motion and second, the question was open to discussion. Fort Fairfield town councilman, Terry Greenier was one of those on the selection committee. He explained to his fellow council members that the process was pretty extensive. "It really did go a lot of different directions because we wanted to make sure that the person that was chosen was the right choice. There were times when your mind would go one way, your mind would go the other way, but the reality is that sometimes as you go through the process, the more you think about something the more you become educated about the needs. So, I just wanted you to know it was a really thought

-out process that I think everybody could live with."

Arriving too late for public comment period was James Ireland, wherein council chair, David McCrea agreed to alter protocol and allow his comments from the audience during the council's discussion phase of the vote. "Fort Fairfield should support our own citizens. I believe Shawn or Stephanie would be fine candidates. I don't know Bill, I haven't heard anything bad about him, but I think we should keep Fort Fairfield money in Fort Fairfield to support our own. All of you make a living in Fort, keep it that way," said Ireland.

Upon finding no further discussion, the town council proceeded to unanimously vote Bill Campbell in as Fort Fairfield's next police chief. "I'm very humbled by your vote of confidence," Campbell told the council. "I'll do my best to be the best police chief I can for Fort Fairfield, the town where I grew up, the town where I had Mr. McCrea for a teacher. As Mr. Foster said, my record speaks for itself; when I take a job on, I do it to the very best of my ability and I don't think you'll be disappointed in your choice."

Campbell begins his new job as Police Chief on September 5.