MDEA Arrests Fort Fairfield Man On Meth Trafficking Charges
August 2, 2012
Fort Fairfield Journal
MDEA Agents in Aroostook County have charged a Fort Fairfield man with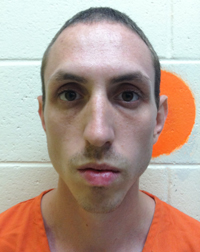 trafficking in methamphetamine and two accomplices with trying to hide evidence of his crimes.
Devin Delisle, 26, is charged with trafficking in Methamphetamine (Class B) after MDEA Agents went to his Limestone Road residence and found evidence of methamphetamine manufacturing hidden on the property. Agents were doing a follow-up investigation into the Methamphetamine trafficking arrest of Todd Doody that occurred on July 16, and had identified Delisle as someone who had assisted Doody. When Agents searched the Limestone Road residence, where Delisle lives with his uncle, they located the items needed to make methamphetamine, including Pseudoephedrine, lye, Coleman fuel and other products and equipment used in the process. Delisle's uncle, 51-year-old Arthur Wilcox and Delisle's girlfriend, Norma Skidgel, 26, of Caribou, took some of the evidence from the home and hid it in a nearby wooded area when Agents first arrived. All of the items were ultimately recovered and Skidgel and Wilcox were issued summonses for the misdemeanor crime of falsifying physical evidence.
Given that the items found were not contaminated from use, Agents did not have to call in the MDEA lab team or DEP for collection and disposal.
Delisle was taken to the Aroostook County Jail where bail was set at $5,000 cash or $50,000 surety. He was also charged with violation of conditions of release. He had been on bail for negotiating a worthless instrument.
This investigation remains open and more arrests are possible.
This portion of the case will now be turned over to the Aroostook County District Attorney's Office for prosecution.
Information on drug crimes may be reported to MDEA at 1-800-452-6457, at MDEA's website at www.maine.gov/dps/mdea or at MDEA's smart phone application for iPhone and Android at MyPD.