Maine's Leading Independent News Source
Fort Fairfield Journal About Us Contact Us Advertising Rates Subscribe Distribution Bible Reference Our Library
Photo of Murdered Presque Isle Woman Released
Fort Fairfield Journal
July 26, 2012
The family of a woman killed in Presque Isle 14 years ago has released a photo of the victim. Starlett Vining was killed inside an apartment house downtown and her body has not been recovered. State Police earlier this month charged her former boyfriend, 75 year old George Jaime with murder. Jaime runs a pawn shop in the apartment house where Vining lived.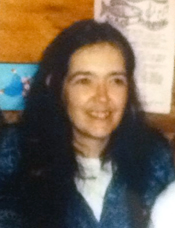 Star Vining in 1998, the year she was last seen alive.
BOOKMART
Used Books, Movies and More!
Copy Print Fax
252 Main Street
Fort Fairfield, Maine
(207) 472-3900
Debt Collector Lawsuit Defense
Educate Yourself with our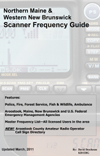 Northern Maine & Western New Brunswick Scanner Frequency Guide
2011 Edition
- Newly Revised
- Over 50 pages
- Emergency Government
Frequencies
- All Licensed Business and
Government Radios in Northern
Maine
- Aroostook County Ham Radio
Call sign Directory!
paperback $4.95
Available at:
BOOKMART, Ft. Fd.
Hillside IGA, Ft. Fd.
Buck's Market, P.I.
Bradley's Citgo, P.I.
Stew's Radio Shack, P.I.
Grave's Shop & Save, P.I.
C.J.'s Service Center, Caribou
Mars Hill IGA, Mars Hill