Three New 2013 Queens Crowned in Fort Fairfield
By: David Deschesne
Fort Fairfield Journal, May 1, 2013
The Fort Fairfield Chamber of Commerce sponsored the Jr. Miss, Teen Miss and Miss Fort Fairfield Pageant this past Sunday afternoon at the Fort Fairfield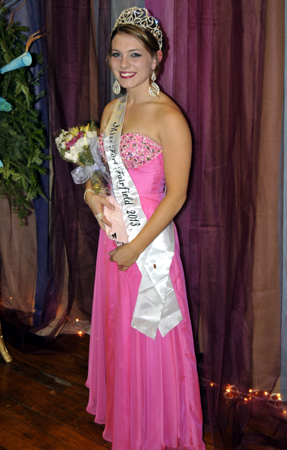 Middle/High School gym.
Alyssa Poitras was crowned 2013 Jr. Miss Fort Fairfield. Alyssa is the daughter of Ken Poitras and Cheryl Nightingale. She performed a dance routine to Titanium. 1st runner up was Gabrielle Watman. Gabrielle also received Miss Congenialty for all three divisions. 2nd runner up was Marissa Greene. Also participating in Jr. Miss were; Caitlin Turcotte and Amanda Campbell.
Gemimar Babin was crowned Teen Miss Fort Fairfield. She performed a drum solo to Caught Up. She is the daughter of Mark and Claudette Babin. 1st runner up was Marissa Clark. Marissa also received the highest score for evening wear in the Jr. Miss division. 2nd runner up was Ashley Levesque. Also participating in the Teen Miss competition were; Ciara Campbell, Paige Worcester, Toni Libby, and Kalena Pearce.
Janaé Libby was crowned Miss Fort Fairfield 2013. She performed a dance routine to Born this Way. Janae is the daughter of Garrett and Tammy Cyr. Janae was also recognized for high ticket sales.
This year's pageant was directed by Kelsie Wilson and Elyssa Deschaine.
Janaé Libby,
Miss Fort Fairfield 2013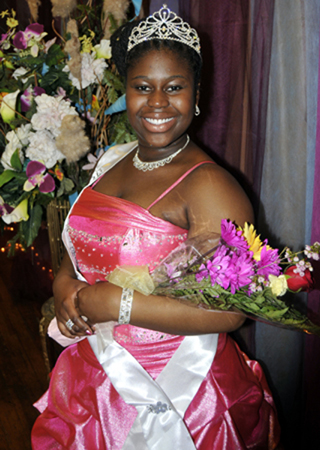 Gemimar Babin
Teen Miss Fort Fairfield, 2013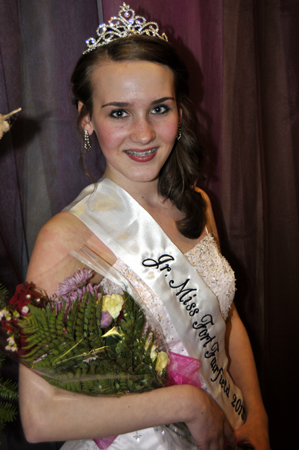 Alyssa Poitras
Jr. Miss Fort Fairfield 2013
all photos/David Deschesne