Cushman Crowned Miss Mars Hill 2013

By: David Deschesne

Fort Fairfield Journal, April 3, 2013

MARS HILL, Maine—Kayla Cushman was crowned Miss Mars Hill 2013 in a pageant held at the Mars Hill Community Center on Saturday, March 30. Also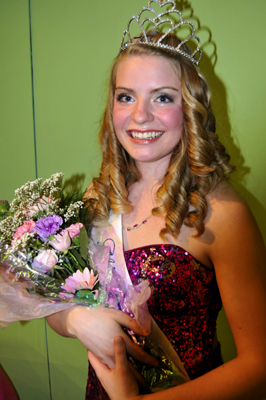 crowned was Little Miss Mars Hill 2013, Anna Kilcollins.

Kayla is the daughter of Nolan and Karen Cushman. She performed a vocal solo to Redeemer. She was escorted by Steven Decker.

Anna is the daughter of Brock & Angie Burtt and Matthew Kilcollins. She performed a gymnastics dance routine to Puttin' on the Ritz.

Anna also was recognized for High Ticket Sales in the Little Miss division.

Delany McKeen received first runner

-up for Little Miss. She performed a vocal selection entitled, Maybe. Delaney is the daughter of Wade and Jennifer McKeen.

Also competing for the title of Little Miss were; Gracie Bailey and Frankie Pierce.

Bridget Garrison was voted Miss Congeniality by her peers in the Miss division.

Page Fletcher received second runner

-up in the Miss division and Sarah Grass achieved High Ticket sales and was named first runner-up for Miss Mars Hill. Page is the daughter of Steven and Jennifer Fletcher. Sarah is the daughter of Kevin and Donna Grass.

This year's pageant was once again sponsored by the Mars Hill Rotary Club. Directors for the Little Miss were Kassandra Dominique and Tracey Wright. Directors for Miss Mars Hill were Mikala Woollard and Janine Stackpole. Mistress of Ceremonies was Jenna Shaw.

The two winners will now proceed to the Maine Potato Blossom pageant in Fort Fairfield, this July.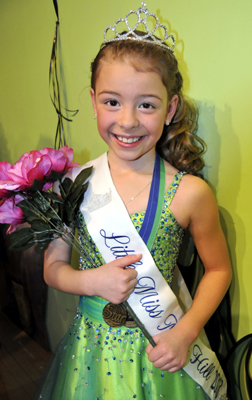 Above photo: Miss Mars Hill 2013, Kayla Cushman
Below photo: Little Miss Mars Hill 2013, Anna Kilcollins
photos/David Deschesne