Maine's Leading Independent News Source
Fort Fairfield Journal About Us Contact Us Advertising Rates Subscribe Distribution Bible Reference Our Library
Holbrook Receives Maine Principal's Association Award
By: David Deschesne
Fort Fairfield Journal, March 20, 2013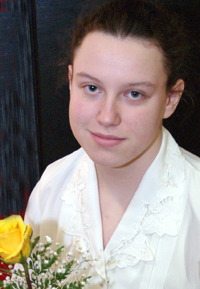 Fort Fairfield High School senior, Sarah Holbrook recently received the Maine Principal's Association award from FFMHS principal, Tanya Belanger. The announcement was made during the induction ceremony for the Fort Fairfield chapter of the National Honor Society.
"Sarah was chosen to receive this award by the faculty, staff and administration of FFMHS based on her academic achievement, citizenship and leadership while being a student here in our school," said Belanger. "On April 6, Sarah and I will be attending an honorary luncheon in Bangor where she will be awarded a plaque and pin. Her name will also be entered into a drawing that day for a chance to win a $1,000 scholarship."
ffj file photo
BOOKMART
Used Books, Movies and More!
Copy Print Fax
252 Main Street
Fort Fairfield, Maine
(207) 472-3900
Debt Collector Lawsuit Defense
Educate Yourself with our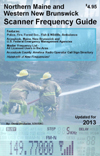 Northern Maine & Western New Brunswick Scanner Frequency Guide
2013 Edition
- Newly Revised
- Over 50 pages
- Emergency Government
Frequencies
- All Licensed Business and
Government Radios in Northern
Maine
- Aroostook County Ham Radio
Call sign Directory!
Available at:
BOOKMART, Ft. Fd.
Hillside IGA, Ft. Fd.
Buck's Market, P.I.
Bradley's Citgo, P.I.
Stew's Radio Shack, P.I.
Grave's Shop & Save, P.I.
C.J.'s Service Center, Caribou
Mars Hill IGA, Mars Hill
Fort Fairfield Journal ©2013 David R. Deschesne, All Rights Reserved