Northern Maine Figure Skating Club
Hosts 31st Annual Musical on Ice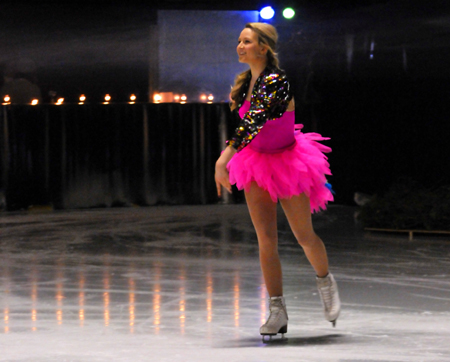 By: David Deschesne

Fort Fairfield Journal, March 20, 2013

PRESQUE ISLE

—The Northern Maine Figure Skating Club (NMFSC) recently held its annual Musical on Ice at The Forum, in Presque Isle.

This year's theme was Seussical on Ice, featuring various skits based upon the famous children's books by Dr. Seuss.

"All of our skaters have been working very hard throughout the year in order to put on another great show," said Mindy Aube, president of NMFSC. "This year our show, Seussical on Ice is more of a theatrical performance, with continuous activity on the ice, which is a departure from how we have done our shows for the past several years."

This season, the skating club saw a large number of new skaters join in their Basic Skills program and several new skaters joined in the Adult program as well. "It has been so much fun watching the skaters' skills improve and truly enjoying themselves with this wonderful sport. We hope that they will continue to skate with the club in the coming years."

Coaches for the NMFSC are Sarah Caron, from Presque Isle; Haley Kelley, from Mapleton; and Katie Smith and Michaela Bragg, both current students at the University of Maine at Presque Isle.

The 2+ hour performance featured nearly 60 skaters of all ages. Two performances were held on March 9, one in the afternoon and one in the evening.

The 26 skits featured various themes from Dr. Seuss complete with music and beautiful costumes.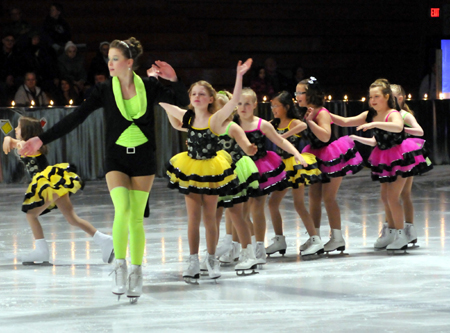 The Advanced Skaters featured in this year's show were: Dr. Jim Tompkins, Jessica Aube, Carly Bell, Kimberly Cook, Miranda Drost, Marta Herzog, Lee Ireland, Toni Libby, Sedona Lucas, Allison Madore, Alexis Michaud, Rachel Olugbemi, Sarah Owens, Kelsie Spooner and Katelyn White.

"We would like to extend a special thank you to all our parents, grandparents, coaches, many club volunteers and the NMFSC Board," said Aube. "The continued success of this club is due to the tireless dedication and time that they put in throughout the year and those efforts are truly appreciated. We also would like to offer thanks to the staff of the Forum for all they help this year."

The Northern Maine Figure Skating Club can be contacted at P.O. Box 1360, Presque Isle, Maine; online a

t: www.northernmainefigurskatingclub.blogspot.com or they can be found on Facebook.

Top photo: Kelsey Spooner, a junior at Presque Isle High School skates to Amazing Mayzie

Above: Fort Fairfield sophomore, Toni Libby leads a train of beauties in a routine to Here on Who.

Below: Fort Fairfield sophomore, Sarah Owens skating to Biggest Blame Fool.

all photos/David Deschesne