.
New Video, Banned From YouTube
What is the CDC Trying to Hide in Their Excess Deaths/Select Cause of Death Data?
   All Data is referenced and cited from the U.S. CDC official website.  But, YouTube deleted this video within 24 hours claiming it contained "Medical Misinformation."  Translation:  It damages the establishment left-wing narrative.  View the video here, archived on our rumble.com channel.
   The U.S. CDC's Excess Deaths chart for deaths from all causes in the U.S. shows two major excess deaths surges for 2021 but no corresponding surges in their Select Cause of death data.  You can research the screen shots in this video at: 
https://www.cdc.gov/nchs/nvss/vsrr/covid19/excess_deaths.htm#dashboard
U.S. FDA & CDC Shared Database Now Shows Over 20,000 COVID 'vaccine' Deaths in First Year of Experimental Gene Therapy
By:  David Deschesne
Fort Fairfield Journal, December 29, 2021
   As of December 10, 2021 the Vaccine Adverse Event Reporting System (VAERS) shows a total of 20,622 deaths associated with the COVID-19 gene therapy bioweapon shots which began wide-scale implementation in the general population just over a year ago.1
   To provide context, this writer researched the VAERS for flu vaccine deaths and found that same database shows all flu vaccines in existence between the years of 2015-2019 only logged a total of 121 deaths over that five year period, or an average of 24 seasonal flu vaccine deaths per year.2
Wintergreen Arts Center to Feature
Crown of Maine Quilters in January
Fort Fairfield Journal, December 29, 2021
PRESQUE ISLE, Maine—Wintergreen Arts Center will feature the craftwork of the Crown of Maine Quilters and friends in January.  The opening reception for their exhibit, "Sew" much fun, will be held January 7, from 6:00 PM to 8:00 PM, during Presque Isle's First Friday Art Walk.
   The Crown of Maine Quilters' guild has been together for over 30 years.  The group currently has 42 members.
   "As a guild, we get together once a month at the Aroostook Centre Mall," said Sue Skidgell, guild president.
   "Our quilts go to family and friends," Skidgell added.  "As a guild we make quilts for patients at Northern Light Dialysis in Presque Isle and have participated in St. Apollonia Dental Clinic's Festival of Trees."
   Crown of Maine Quilters' guild members have also donated pillowcases, quilts for the first baby born in the New Year at Northern Light A. R. Gould Hospital and Cary Medical Center, as well as items for the Presque Isle Rehab & Nursing Center, to name just a few.
   "We've heard of the good work of the Crown of Maine Quilters' guild for years," said Gretchen Violette, Wintergreen's board chair.  "We are honored to display their work and learn more about the people, patients, and lives they touch."
   Refreshments will be served with live music provided by Janice Santos.  The event is free and open to the public.
   Crown of Maine Quilters members come from across central Aroostook County.  Sue Skidgell, guild president, currently resides in Mapleton with her husband Geoffrey.

Governor Mills Proposes Gas Tax Increases
to Force Mainers to Buy Electric Cars
By:  David Deschesne
Fort Fairfield Journal, December 29, 2021
AUGUSTA, Maine—A report from Governor Mills' Energy Office explores ways to coerce and cajole Mainers into purchasing electric vehicles as the Governor pursues her dream of eliminating all fossil fuel consumption from the State (which also means ultimately all wood burning stoves and fuel oil and natural gas furnaces—all home heating and cooking would be electric).
   One of the strategies to achieve this goal is to increase fuel taxes on motorists in order to discourage them from using fossil fuel-based vehicles.  However, the consultants who wrote the report for the governor noted that historically, higher gas taxes did little to reduce fuel consumption.  The report noted that an increase in gasoline prices from $3.00 to $3.50 per gallon only reduced consumption by 0.3% - 1.5%.  Therefore, other more creative ways of punishing owners of internal combustion engines were dreamt up—such as increased tolls and a system where motorists are charged a tax for every mile they drive—a feat that would be incredibly easy to do with electric vehicles which are essentially GPS computer systems sitting atop a 4-wheeled battery bank that can report everything back to the government (such as your speed).
Inventor of mRNA Vaccine Technology Warns Parents Not to Give COVID 'vaccines' to their Children

By:  David Deschesne
Fort Fairfield Journal, December 29, 2021
   Dr. Robert Malone, M.D. is an immunologist and virologist who is credited with inventing the mRNA vaccine technology that was ultimately adapted to the current mRNA COVID-19 "vaccines" (though he was not involved in those recent gene therapy developments).  He  delivered a speech at a live stream event on December 12, sponsored by Unity Project and the Global Covid Summit.1 Dr. Malone and other leading physicians discussed their recent Physicians' Declaration update, why healthy children should not be vaccinated and the associated risks.
   In his video speech2, Dr. Malone noted that children have a very low risk of disease from the SARS-CoV-2 coronavirus but a much elevated risk for serious life-altering complications resulting from the gene therapy injections now being aggressively marketed by government and the media to that age group.
   Dylan Tilley won second place in Fort Fairfield Quality of Place Council's lighting contest. Instead of taking the $250.00 Boondock's Restaurant gift card, he asked if he could give the money to Basket of Blessings Food Pantry.  For the last three years he has entered the contest. The first year he won third place.  "He wanted to give back to the community and he thought giving to the food pantry would be a great idea," said his mom, Crystal.  "Dylan is 15 years old and loves to decorate for every holiday."
   The FFQPC concurred with his request.  "And then I got an early Christmas present - I got to deliver the check made out to the Food Pantry to Dylan and Chrystal," said FFPQPC member, Phil Christenson.   "It was a heartwarming experience to be part of this kind and generous choice this young man made." contributed photo 
Governor Mills Created the Current Healthcare Crisis, She Can Fix It Without Relying on Joe Biden or the National Guard
Alleged "vaccines" Are Not Stopping Recipients from
Catching or Spreading COVID-19
Vaccine Mandates Are Not About Public Health, They Are About Enforcing Compliance to Political Bullies
Fort Fairfield Journal, December 29, 2021
TURNER, Maine -- Rep. Josh Morris, lead Republican on the Maine Legislature's Healthcare and Insurance committee, is calling on Governor Mills to allow the healthcare worker testing option requested by Central Maine Medical Center (CMMC) and others over two months ago.  The Governor's denial of that simple, common sense request resulted in an exodus of hundreds, if not thousands, of healthcare workers from hospitals, nursing and assisted living facilities and emergency service providers.
   "Maine's healthcare system was already at a near breaking point when Governor Mills refused the request from CMMC and others for a testing option," said Rep. Morris. "Governor Mills created a full-blown crisis that needlessly places everyone in Maine at risk, in the event that they require medical care over the holidays. By the Governor's own admission, several hundred "heroes" were forced out of their jobs by her healthcare mandate. Now she is relying on up to 75 members for the Maine National Guard and help from the Biden Administration.
   Governor Mills needs to face reality, heed the advice of people on the frontlines, and allow a testing option to allow healthcare professionals to return to work safely. On the national level, the Cleveland Clinic and other major hospital chains have reversed their vaccine mandates because they can't get enough staff on shift to keep patients safe. Governor Mills needs to follow their lead. She has the power to bring people back to work in a manner proven safe, with mandated testing and PPE use.
   Time is of the essence. Every day, people in my district, and throughout Maine, are being forced to go to Bangor or Portland for certain types of trauma care. The lack of staff to open beds, travel-time required, road conditions, and postponing of cancer screenings and surgeries can be life-threatening. Governor Mills has the power to change this situation and protect our health and well-being."
   This was known to the Governor after she mandated that up to 10,000 Maine healthcare workers get vaccinated against Covid-19 by October 1, or lose their jobs, and refuses a bipartisan request from healthcare providers for a healthcare worker testing option:
-    Maine General Health lost additional employees after announcing previously that they lost nearly 200 employees.
-    Central Maine Medical Center was forced to suspend emergency Room admissions for certain patients and close their Neonatal Intensive Care Unit, one of only five in Maine.
-    Additional healthcare systems have announced reductions in services
-    Maine Medical center has now temporarily closed six additional operating rooms to free up staff and will cut the number of "non-emergency" surgeries it performs in half.
-    Reductions in available healthcare workers caused patients seeking care to be diverted, turned away, or wait extended periods of time for the medical procedures they need.
-    Routine cancer screenings have been delayed, posing potential health risks in the future.
-    Delays in ambulatory services potentially compromise access to timely healthcare and outcomes.
-    The President and CEO of the Maine Health Care Association, which represents nursing homes, reported that five nursing homes and one assisted-living facility have closed. Because there are fewer beds available, hospitals have no place to discharge patients.  The association predicted that Maine nursing homes will ultimately lose up to 10 percent of their workforce.
-    Central Maine Medical Center in Lewiston will stop providing neurosurgery in April and is limiting several trauma surgeries effective immediately.
   By reducing the number of Maine healthcare workers, Governor Mills placed anyone needing medical attention or placement in a nursing home or assisted living center at risk.
CDC Director Issues More Fake Data On Face Masks
   U.S. Centers for Disease Control Director, Rochelle Walensky recently made a statement on the CDC's Twitter account that face masks are "80% effective" at stopping the spread of COVID-19 and continued to encourage everyone to keep wearing them.
   This, despite the fact that her own CDC published a study in May, 2020 which reviewed face mask studies over the past 80 years and found "no significant effect" of cloth and surgical face masks on stopping or slowing the spread of respiratory viruses.1
    A randomized control trial conducted in Denmark in the summer of 2020 in the general public came to the same conclusion as the rate of COVID infection in masked vs. non-masked people was statistically insignificant.2
   Politically motivated bureaucrats in charge of the ongoing train wreck of society are now purposefully spouting false information for purely propaganda purposes while believing they have the monopoly on truth when the only people who now believe the CDC's current position on face masks are most school board directors and the remaining few in society who continue to watch and believe network television "news."
1. https://wwwnc.cdc.gov/eid/article/26/5/19-0994_article
2. https://www.acpjournals.org/doi/10.7326/M20-6817
Lawyer Explains His Federal Lawsuit Against Governor Mills for Her Unconstitutional and Excessive COVID-19 Response in Maine
By:  David Deschesne
Fort Fairfield Journal, April 7, 2021
    Maine Stands Up (MSU) joined with Ohio-based Make America Free Again (MAFA) and attorney Thomas Renz in  filing a federal lawsuit against Governor Mills to challenge Mills' state of emergency in federal court.  
   MAFA and MSU believe everyone has a right to protect themselves from COVID or any other disease, but do not believe anyone has the right to force others to take similar measures. 
      The 79 page lawsuit, filed by Maine attorney Ron Jenkins, outlines how the US CDC changed the death reporting criteria for COVID-19 to artificially inflate the "COVID-19 Death" numbers by arbitrarily labeling any death as a COVID-19 death so long as the deceased had previously tested positive for the virus with a PCR test at some point in the past.  It was also shown how Maine uses PCR test kits that were excessively sensitive and produced wildly exaggerated "positive" case numbers throughout the year.
Maine DOE Makes Bullshit Claims About the
Effectiveness of Their COVID-19 Response in Schools
By:  David Deschesne
Fort Fairfield Journal, March 24, 2021
AUGUSTA, Maine - The Maine Department of Education recently released a COVID puff-piece press release that attempted to link the low number of COVID-19 cases among public school students to their mitigation strategies even though one has nothing to do with the other. 
Grocery Store Owner Tells Maine Government to
"Stay the hell Out of My Business"
By:  David Deschesne
Fort Fairfield Journal, April 21, 2021
PATTEN, Maine - Governments that govern best, govern least is an old axiom that is taken as true in Northern Maine.  A grocery store owner in Patten, Maine has added further clarification in a recent documentary video, telling the Maine government to, "Stay the hell out of my business."
   Jon Ellis, co-owner of Ellis Family Market/Shop & Save in Patten and East Millinocket was interviewed by State Senator, Trey Stewart (R-Aroostook) for a documentary produced by Maine Policy Council. 
2021 Fall All-Aroostook High School Athletes
   The Aroostook League recently relased the list of student athletes who have been selected All-Aroostook for this past fall season.
    Golf and Cross Country athletes were selected by League criteria established for their performances in the League, Regional and State competition.
    Soccer coaches nominated players on their team who they felt were deserving to be selected All-Aroostook, placed on a ballot and voted on by the coaches.
Boys Class B/C Soccer
Caribou:  Reece Cavagnaro, Damarion, Gagnon, Jameson Leahy, Ari Plante; 
Fort Kent:  Keegan Cyr, Ethan Daigle, Austin Delisle, Will Roy, Griffin Sibley, Kaden Theriault; 
Houlton: Isaiah Gentle, Cody Johnston; 
Presque Isle:  Malachi Cummings, Quinn DeMerchant, Xavier McAtee, Jonah Roy, Jenson Sargent, Ethan Shaw, Ryllan Thibault
Boys Class D Soccer 
Central Aroostook:  Lucas Haines; 
East Grand:  Stephen Rowe; 
Easton:  Benjamin Currier, Chase Flewelling, Owen Sweeney; 
Fort Fairfield:   Joel Cormier; 
Hodgdon:  Drew Duttweiler, TJ Fitzpatrick, Josh McGillicuddy; 
Katahdin:  Justin Hurlbert, Grady Ritchie; 
Madawaska:  Ian Beaulieu, Carsen Cyr, Brady Gagnon, Nick Poitras; 
MSSM:  Aryan Bawa, Liam Hollis, Oliver Sites; 
Southern Aroostook:  Camden Porter;
Van Buren:   Henry Hebert, Sam Hebert,  Noah Martin, Koby Searles  
Washburn:  Chris Tardie, Angel Taveras;  Wisdom:  Jordan Clavette, Carter Pelletier, Sam Roy
Girls Class B/C Soccer
Caribou:  Ainsley Caron, Araya Caverhill, Gabrielle Sutherland; 
Fort Kent:   Julia Cyr, Morgan Cyr, Larissa Daigle, Hannah Lovley; 
Houlton:  Breanne Barton, Natalie DeLuca, Maddie Marino; 
Presque Isle: Mia Casavant, Lindsey Himes, Olivia Kohlbacher, Sidney Tawfall
Girls Class D Soccer
Ashland:  Gabriella Ayotte, Abby Cote, Kayla MacLean, Sidney St. Peter ; 
Central Aroostook:  Kira Fitzherbert, Abby Haines;  
East Grand:   Emma Davis; Easton:  Jenna Cochran, Emma Lamoreau; 
Fort Fairfield:  Camryn Ala, Eva Callioras; 
Hodgdon:  Delaney Little, Gracie Little, Madison Smith; 
Katahdin:  Emily Beyer, Hunter Hartsgrove, Nikita Kiem,  Shelby Libby; 
Madawaska/Van Buren:  Chantel Ackley, Mallory Corriveau, Renee Lapointe, Taylor Pelletier; 
MSSM:  Mattie Luce, Rianna Mattox; 
Southern Aroostook:  Maggie Hawthorne, Madison Russell, Cami Shields;   Washburn:  Tru Drost;  Wisdom:  Abbie Lerman, Olivia Ouellette, Lilly Roy; 
Boys Cross Country
Houlton/GHCA:  Phillip Espenscheid, Daniel Ross;  
MSSM:  William DeFroscia, Morris McCall;   Presque Isle:  Brayden Castonguay, Caleb Green, Josh Keiser, Ezra Leach, Jaron Leach
Girls Cross Country
Fort Kent:  Emma Landry, Annabelle Reardon, Rowan Tanguay; 
Houlton/GHCA:  Elena Ardell, Isabella Ardell, Teanne Ewings, Natalie Johnson, McKenna Phillips, Leanne Ross, Calli Sylvia;      
Presque Isle:  Anna Jandreau,  
Golf
Central Aroostook:  Wyatt Allen, Abram McCrum; 
Fort Fairfield:  Jonah Bernard, Michael Bruce,  Chase Coiley, Brett Senal; 
Fort Kent:  Kayden Theriault; 
Hodgdon:   David Tuttle; 
Houlton:  Abby Fitzpatrick, Garrett Harvey, Collin Moody, Kollin Irish,  Alyssa Nightingale, Clare Prescott, Madalyn  Quirk: 
Madawaska:   Cameron Derosier, Sam Dufresne; 
Presque Isle:  Gavin Dunleavy, Owen MacKinnon 
Melanie Jane Stewart Memorial
Scholarship Established at NMCC
The Melanie Jane Stewart Memorial Scholarship was created to honor the memory of the scholarship's namesake, who was remembered by her family as "a motivator, a creator, and a leader." Pictured from left: Trey Stewart, Melanie Jane Stewart, Meredith Stewart, and Grant Stewart.  photo/Sha-Lam Photography
PRESQUE ISLE, Maine – Thanks to a $10,000 donation to the Northern Maine Community College Foundation, a scholarship has been endowed in memory of Melanie Jane Stewart. According to Melanie's son Trey Stewart, "This scholarship will help people achieve their scholastic goals and improve themselves through education, which will help to strengthen our economy in Northern Maine and make our community a better place to live."
   Melanie passed away in September after a very courageous battle with cancer. Through the establishment of the scholarship, her children wish to honor her strength, courage and love. "Among many things, my mother was a motivator, a creator, and a leader. It is my great hope that this scholarship's recipients feel my Mom's courage and strength, as they pursue their education and beyond," stated Meredith Stewart, Melanie's daughter. She added, "We hope they carry on her legacy through working hard, leading by example, and lifting up others when they need a helping hand."
   In establishing the scholarship, the family stipulated that the fund assist students enrolled in a program of study designated to help people, create and construct, or lead with the intent to create a positive impact. Melanie's son Grant stated, "My mother was one of the strongest and bravest people I knew, and I know this scholarship will help others feel her incredible presence."
   The first Melanie Jane Stewart Memorial Scholarship will be awarded in Fall 2022 to a student with a proven dedication to academics. Preference and strong consideration may be given to a student who owns a small business, since Melanie herself had been a small business owner.
   Donations can be made to the Melanie Jane Stewart Memorial Scholarship fund through the NMCC Foundation, 33 Edgemont Drive, Presque Isle or by contacting Dottie Martin, Foundation Executive Director at 207-768-2806 or ndmartin@nmcc.edu. 
National News
Toxic, Potentially Fatal Chemical Added
to Some COVID-19 Home Test Kits
Test Kits are not Approved by FDA for Safety or Accuracy
By:  David Deschesne
Fort Fairfield Journal, December 29, 2021
   Some home COVID-19 do-it-yourself test kits are being sold with the lethal chemical Sodium Azide as part of the reagent process.
   It was recently revealed by the U.S. Food & Drug Administration (FDA) that Abbott, one of the manufacturers of these kits, adds the lethal chemical to their test kits.1  
   The test kit results are being illegitimately required by the U.S. CDC for international air travel for people two years old and up coming into the U.S., even though the CDC has no authority to issue or enforce such orders because they are neither a legislative nor law enforcement agency.
Vax Mandate Forces 19 NYC Health
Clinics to Close For Indefinite Period
By:  David Deschesne
Fort Fairfield Journal, December 29, 2021
   Nineteen CityMD urgent care clinics in New York City closed due to staffing shortages caused by vaccine mandates. There are no set dates to reopen the clinics.
   New York City Mayor Bill de Blasio and New York Governor Kathy Hochul have imposed vaccine mandates on all healthcare workers, which are impacting the medical system. Despite vaccine mandates and vaccine passport programs, New York is experiencing the highest daily Covid infection rate ever.
   The alleged COVID-19 "vaccines" are not stopping their recipients from catching or spreading the virus.
Index to National News Stories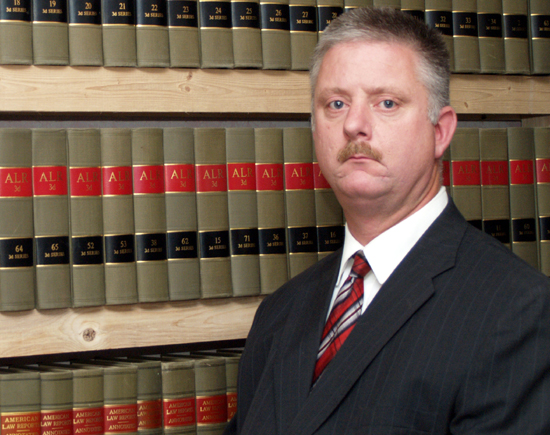 From the Editor
Archive of Select Editorials from
Fort Fairfield Journal Editor/Publisher,
David Deschesne.  Click Here for Index
Maine News
Number of Maine Healthcare Workers Drops By Over 16,000 Since May
Maine Policy Institute Requests DHHS Respond to
Discrepancy in Health Care Worker Vaccination Data
PORTLAND, ME – Maine Policy Institute analyst Nick Murray released the following statement today after the release of the Health Care Worker COVID-19 Vaccination report for the month of October.
   "The Maine DHHS and CDC's own data disputes claims it made today in its press release related to the total number of health care workers whose vaccination status has been reported since the agency began collecting these data in May.
    "The release issued today claims the total staff reported by health care facilities fell by only 516 (1%) between May and October. The agency's own data available on its public dashboard show there are 16,046 fewer workers at these facilities than in May.
    "According to the agency's data, since July, the last month before Governor Mills announced the mandate for health care workers, the overall workforce reported at facilities impacted by the rule has declined by 19.65%.
    "Since May, there are 1,242 fewer vaccinated workers and 14,804 fewer unvaccinated workers at these facilities. Growth in the state's vaccination rate for health care workers over the May to October reporting period is entirely a product of shrinking denominators. Thousands of workers have left the workforce at designated health care facilities impacted by the rule, with the largest losses coming in the two months leading up to the enforcement deadline of the vaccine mandate.
    "The explanations provided by the administration related to normal expansion and contraction, reporting rate fluctuations, and seasonal changes in workforce cannot explain this dramatic shift in the overall number of staff reporting vaccination status at these facilities.
    "There is little doubt that the governor's vaccine mandate is the cause of these irregular losses in staff experienced by designated health care facilities.
    "Maine DHHS and CDC need to answer to the discrepancy in the data reported on their public dashboard and the numbers released to the public in today's press release." 
    Maine Policy has been tracking the state's health care worker vaccination data since it became available in May.
Telephone Scam Targets Sex Offenders in Maine
   The Maine Department of Public Safety has become aware of a telephone scam targeting New England-based registered sex offenders.
   Multiple registered sex offenders in Maine have received suspicious phone calls during which they were threatened with arrest for failure to comply.
   Reports have stated that the callers utilized a Maine area code and demanded that the victims purchase one or more pre-paid cards in lieu of being arrested.  The callers also identified themselves as government officials, and in some instances, used the names of local law enforcement personnel.
   This is the same scam that occurred in February 2020 where sex offenders in New England were targeted, threatened with noncompliance, and ordered to pay in gift cards to avoid being arrested.
   If you receive a similar call or have been scammed, please contact your local law enforcement agency to file a report. Legitimate law enforcement officers do not request to be paid in untraceable gift cards in exchange for not arresting you; and they certainly don't call you on the phone, first.
Trooper Locates Missing Elderly Man and Carries Him to Safety
VASSALBORO, Maine—On Wednesday, December, 22, 2021 at 5:00 a.m. Maine State Police responded to a report of an elderly man with Alzheimer's that had wandered away from his home in Vassalboro. Troopers responded to the scene and started searching the area. Troopers were able to gather intelligence information from a town plow truck driver that saw a man walking in the area in the early morning hours during the storm. Trooper Tyler Harrington was able to locate the man in a ditch on Mudget Hill Rd. in Vassalboro. The man, 82 year old Bernard Perry, was suffering from severe hypothermia and frostbite. Trooper Harrington carried Perry to his cruiser as he was unable to walk and awaited the arrival of an ambulance. Perry was transported to Maine General Hospital in Augusta where he is recovering from his injuries.  "We are grateful Bernard Perry was found in a timely manner and is recuperating," said Shannon Moss, Public Information Officer for the Maine State Police.  "We are also thankful for Trooper Harrington, Maine State Police Troopers and all Law Enforcement Officers in Maine who do an extraordinary job protecting the citizens of Maine and all those who visit our great state."
Arson Arrest
WATERVILLE, Maine - On Monday, December 13, 2021 at approximately 7:45 p.m. the Waterville Police Department responded to a complaint of someone yelling and screaming near the intersection of Main and Front Streets in Waterville.  Upon arrival, they observed several fires within the construction site of Colby College's Paul J. Schupf Arts Center.
   The Waterville Fire Department responded to extinguish the fires and the Fire Marshal's office was contacted.  Investigators responded to the scene and learned that 21-year-old Alisa Carey of Waterville had been located in the area with burns to her hand.
   With the assistance of the Waterville Police and Fire Departments it was determined that at least six fires had been intentionally set, or attempted to be set, at the construction site.  Damage had been done to construction material, dumpsters and the actual building.
   The investigation determined that Alisa Carey was responsible for setting the fires.  Carey was transported to a local hospital for medical treatment and then taken to the Kennebec County Jail.  While at the hospital, Alisa assaulted one of the Fire Investigators and a Waterville Police Officer.  Alisa was charged with Arson and two counts of Assault on a Police Officer.
   Alisa Carey is currently on probation because of a prior Arson charge.
Upcoming Events:
Legal Notice to Maine Congressional Delegation re: Illegal and Fraudulent Federal Income Tax.  The Federal Income Tax is being illegally enforced outside of federal jurisdiction. Click here to read the full legal notice.
Local Obituaries 2020 Index & Archives  
This online version is an abridged copy of the bi-weekly printed copy of Fort Fairfield Journal. 
For complete version, pick up a printed copy in stores now, or subscribe.
Note from the editor/publisher:
This site has two domain names.  www.fortfairfieldjournal.com and www.wffjtv.com.  The former does not have a security certificate (http); the latter does have a security certificate (https).  If you used www.fortfairfieldjournal.com and your web browser gives you a warning that the "site is not secure", that is the reason.  If you use www.wffjtv.com it will bring you to this exact same site only with a https prefix and no warning flags will come up on your browser.
Past Stories
November 17, 2021 - Private Membership Associations are the Solution to Dangerous Government Mandates
November 17, 2021 - Reflecter Telescope "Goliath" Finally in Place at New Science Center Observatory
November 17, 2021 - Local Amish Community Hosts Burn & Wound Seminar
August 25, 2021 - Presque Isle Health Care Workers Express Their Concern Over Governor's Mandate to Force Them Into COVID Gene Therapy Medical Experiment
August 25, 2021 - Governor Mills Mandates Health Care Workers Must Participate in COVID 'vaccine' Medical Experiments
June 30, 2021 - Fort Fairfield Town Council Passes Budget for 21/22
June 2, 2021 - Fort Fairfield Town Council Discusses Budget at May Meeting; Budget Deficit Reduced to $472,126
May 5, 2021 - Fort Fairfield Reveals Budget for FY 21-22
April 21, 2021 - Town Council Chair Squelches Taxpayer Outcry on Reval
April 21, 2021 - Lawyer Seeks Maine's PCR Test Cycle Threshold Data in Federal Lawsuit Against Gov. Mills & Dr. Shah
April 7, 2021 - Freedom Rally Held in Augusta
March 24, 2021 - Taxes and Reval Still Hot Topi at Fort Fairfield Town Council Meeting
March 24, 2021 - Pro Freedom Group Holds Covert St. Patrick's Day Party In Augusta
March 10, 2021 - Citizens Tax Group Calls for 25% Reduction of Taxes in Fort Fairfield
March 10, 2021 - Town Councilor Speaks Out About Fort Fairfield's New Property Taxes and Budget
February 24, 2021 - BioFuel Rocket Launched at Loring Runway
February 24, 2021 - Strong Turnout for Property Tax Discussion at Town Council Meeting
February 10, 2021 - Fort Fairfield Adopts 2nd Amendment Sanctuary Policy
February 10, 2021 - Fort Fairfield Property Owners Voice Concerns Over Town's Increased Property Taxes
January 27, 2021 - Not a "Happy New Year" for Taxpayers in Fort Fairfield
December 16, 2020 - Potato Blossom Festival Receives Grant Money: Plans for 2021 Festival in July
October 21, 2020 - Is Rep. John Martin Making This Money for Nothing?
September 23, 2020 - Fort Fairfield Property Value Increased, Property Taxes to "Decrease"...Sort of
July 15, 2020 - New Sawmill Open in Fort Fairfield
July 1, 2020 - Global Economic Collapse Began in Fall, 2019
June 17, 2020 - Ed & Elaine Brown Update - Letter to the Editor from Ed
June 3, 2020 - Forget COVID-19; Could the Coming Solar Minimum Have an Even Worse Effect on Life?
January 29, 2020 - Social Media Magnifies Errors in Recent Fort Fairfield Fires
December 4, 2019 - Fort Fairfield's Continuing Chicken Ordinance Saga
December 4, 2019 - Fort Fairfield Council Approves Full Time Fire and Ambulance Service
October 23, 2019 - Fort Fairfield to Provide its Own Fire and Ambulance Service
October 23, 2019 - Recycled Cardboard Market Crashed
October 9, 2019 - Scholarship Opportunities Extended for Fort Fairfield Elementary School Students
September 25, 2019 - Fort Fairfield Exploring Options to Provide its Own Full Time Fire Department and Ambulance Service
August 14, 2019 - 9th Annual Maine Basketball Hall of Fame Golf Scramble A Huge Success
July 31, 2019 - FFPD Switching Over to Chevy
July 17, 2019 - Aroostook County Contingent Joins in Call for Arrest of Hillary Clinton
July 3, 2019 - Fort Town Council Passes 2019-20 Budget
June 19, 2019 - 22 Students Graduate from FFHS
June 5, 2019 - Fort Fairfield Voters Overwhelming Approve School's $6.559 Million Budget
May 22, 2019 - Quality of Service - Not Money - The Reason Fort Fairfield Council Dumped Crown Ambulance
May 8, 2019 - Friends Helping Friends Food Pantry Closing its Doors
March 13, 2019 - Perham Author Writes Novel on Survival and Faith During a Post-Economic Collapse
March 13, 2019 - FFPD Suffers With Inadequate Radio Communication
February 27, 2019 - Fort Fairfield Public Works Discussed at Town Council Meeting
February 27, 2019 - Industrial Hemp Opportunities Discussed in Caribou
January 30, 2019 - Potato Blossom Festival Director Stepping Down This Spring
January 2, 2019 - Fields Realty Raises $2,000+ in Raffle for Support of Science Center
Index to archives of past stories
The Fort Fairfield Journal is not a Bangor Daily News publication. The Fort Fairfield Journal is the only independently-owned newspaper in Northern Maine and is the only local newspaper in Aroostook County that is still being printed in Northern Maine.